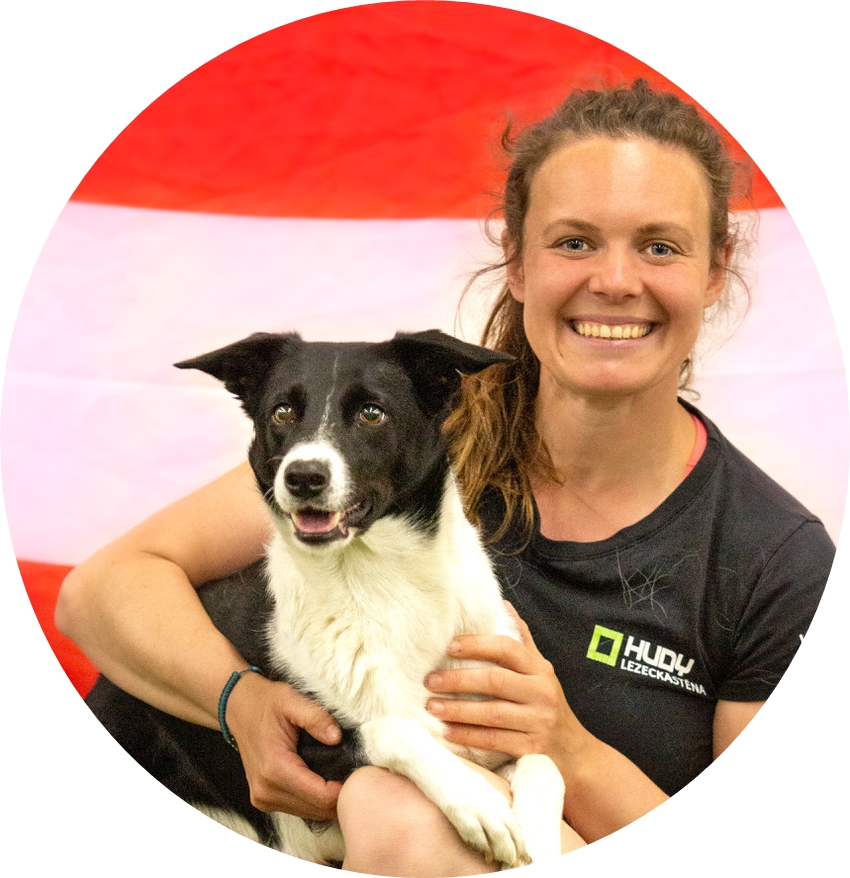 Kristina Rosen & Choice
Large – Team
Verein: ÖRV HSV Stockerau Nord Agility Funny Bones
NNL S'Cheers (Border Collie, 5 Jahre)
---
Was unterscheidet deinen Hund von anderen?
Choice is a bit of a copycat, stealing everyone's hoobies
Bisherige Erfolge:
Vizestaatsmeister 2021, Team Meister in Tschechische Meisterschaft 2018, Vizemeister 2019, im EO Team seit 2017
Weitere Hunde im Rudel:
Odie (15 Jahre), Kite (9 Jahre)
Mein Motto:
Grant me the serenity to accept the things I cannot change, the courage to change the things I can, and the wisdom to know the difference.
Hobby(s) die nichts mit Agility zu tun haben:
Klettern
Was würde dein Hund dir sagen, wenn er nur einen Satz sprechen könnte?
Mehr Kekse…bitte