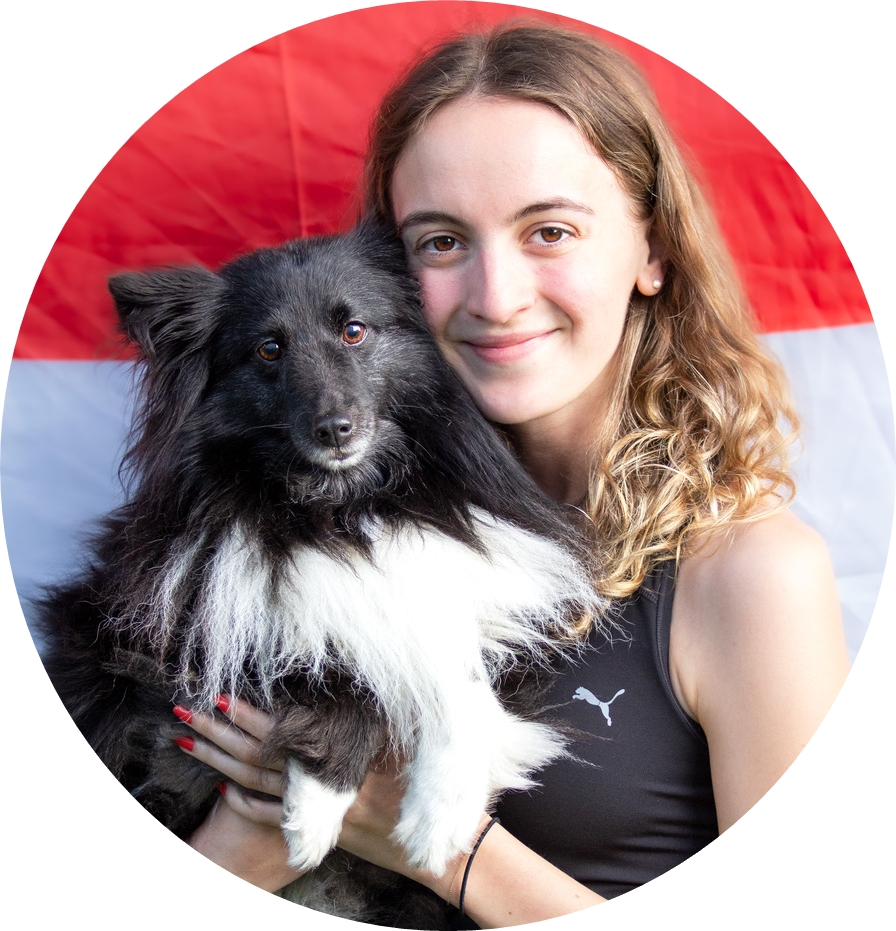 Hannah Prinz & Abby
Small – Team
Verein: ÖGV Tulln
Donna von den Imperial-Shelties "Abby" (Sheltie, 8 Jahre)
---
Was unterscheidet deinen Hund von anderen?
Ich kann Abby in jeder Situation vertrauen und sie würde alles für mich tun. Und sie würde am liebsten Kaffee trinken (Darf sie natürlich nicht :D)!
Bisherige Erfolge:
Staatsmeister Einzel 2018
Vizestaatsmeister Einzel 2021
EO Qualifikation 2018 & 2019
AWC Qualifikation Team 2023
Jugend Europameister Team 2018
Jugend Europameisterschaft Team 2017 Platz 3
Staatsmeister Team 2020 & 2021
Vize Staatsmeister Team 2018
Weitere Hunde im Rudel:
Sheltie Dali, 2 Jahre
Mein Motto:
"Create the tomorrow that you talked about yesterday."
Hobby(s) die nichts mit Agility zu tun haben:
Volleyball
Was würde dein Hund dir sagen, wenn er nur einen Satz sprechen könnte?
cuddle, sleep, eat and repeat