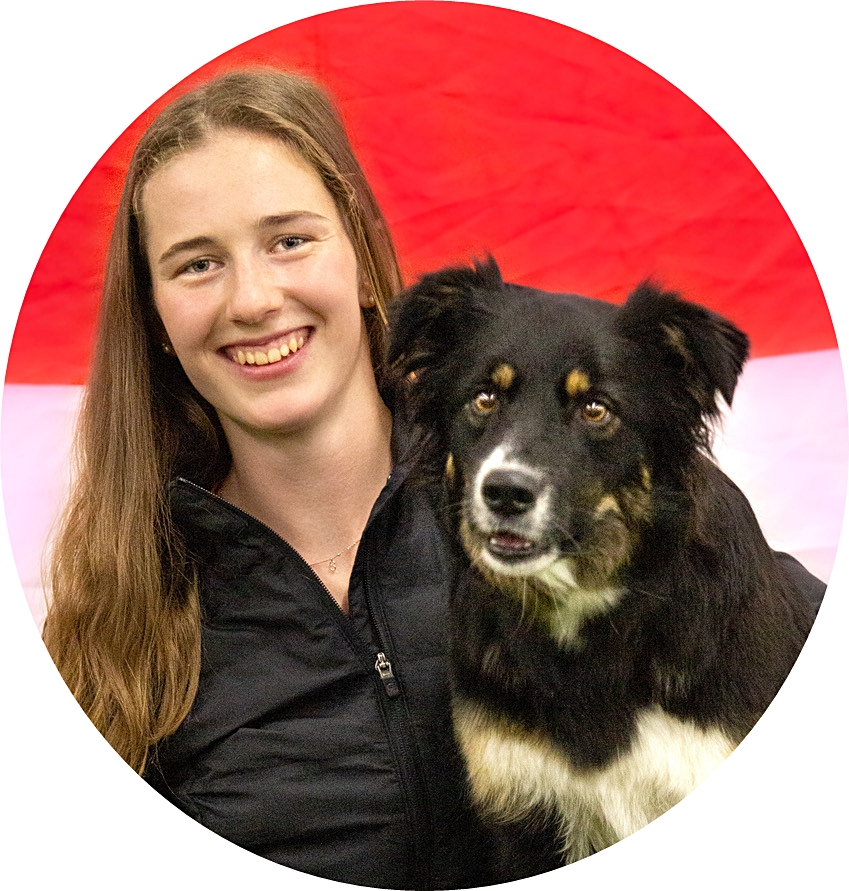 Sophie Rosenberger & Livi
Large- Individual & Team
Verein: ÖGV Sportdogs Sommerein
Destination of Life von Bocorom "Livi" (Border Collie, 2,5 Jahre)
---
Was unterscheidet deinen Hund von anderen?
ihre spezielle Art mit uns zu sprechen
Bisherige Erfolge:
1. Platz Lord of the Winter 2022/23
3. Platz Gold Rush 2022 Team
Vizelandesmeister OÖ/Sbg 2022
Staatsmeister 2023, Einzel und Team
Weitere Hunde im Rudel:
Light (4 Jahre), Emmy (12 Jahre),
Pina (6 Monate)
Mein Motto:
Work hard and live for your dreams
Hobby(s) die nichts mit Agility zu tun haben:
Geräteturnen
Was würde dein Hund dir sagen, wenn er nur einen Satz sprechen könnte?
Damma was?